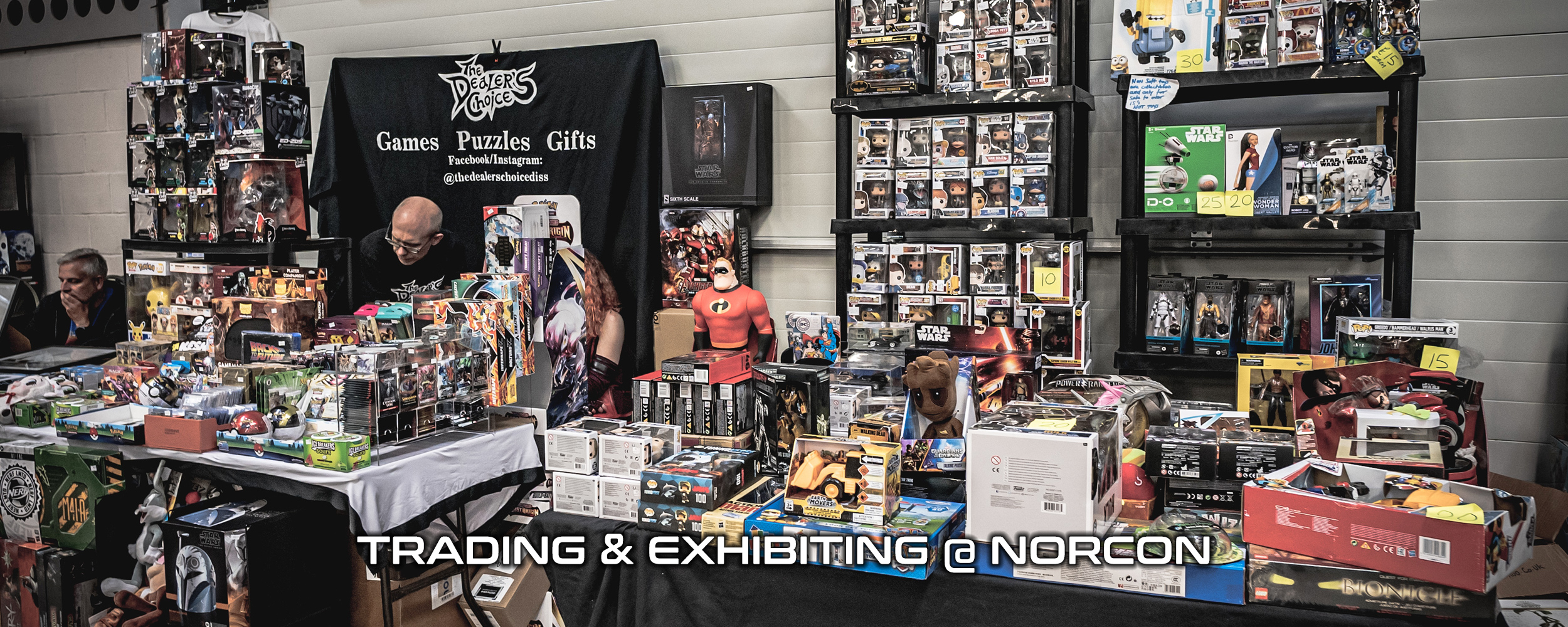 Traders and Exhibitors book your tables for NORCON 2024. Our 2023 event was our biggest and best yet.
We completely filled the 3000 sq/m Norfolk Showground Arena with geeky goodness and complete and utter nerdity. With a fantastic array of traders and exhibitors, it all adds up to the wonderful NORCON experience.
2024 is going to be a another whole WEEKEND event, with many traders already booked for a return visit to us. We are looking forward to welcoming them back and also welcoming the new traders and exhibitors that will be joining us for 2024.
So Traders and Exhibitors book your tables for NORCON 2024 – probably the friendliest convention on Earth