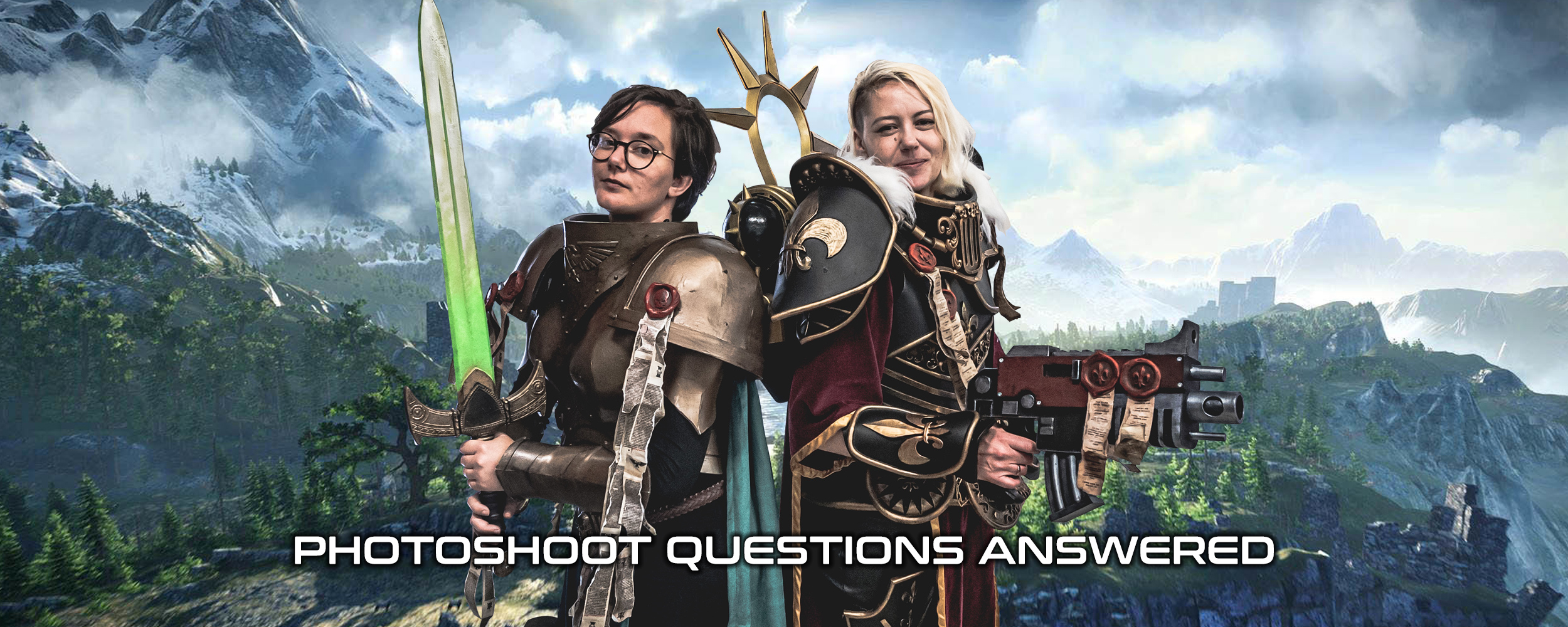 IMPORTANT
PLEASE NOTE: Guest appearances are subject to work and family commitments and can change at very short notice. We have ZERO control over this.
A photo op is a professional photo of you with the celebrity guest you chose. You will get a photo taken under ideal lighting conditions and shot with professional camera equipment. You will receive an 8×6" print of your photo printed on professional dye-sublimation photo printers. This print will be available at the photo op area shortly after your photo is taken.
The photo op area will always be clearly marked on your map of the show floor. This is located at the rear of the arena near the stage area.
You must arrive 5 minutes prior to the scheduled start time of your photo op. Please do not try to get in line earlier than 10 minutes before your photo op starts. Be sure to check the photo op schedule for last minute changes prior to your departure to the show as well as upon arrival at the show. Due to unforeseen circumstances, the photo op schedule may change as late as the day of the scheduled photo op.
DO NOT BE LATE.
The photo op lines move at a very rapid pace once the op starts and we cannot bring a celebrity guest back to take a missed photo. Ticket lines will always go in the photo op area first, so be sure to get in the correct line.
To guarantee your photoshoot it is best to pre book your tickets. We will run a "Holding" queue where people without a ticket can wait until all ticket holders have had their photos taken. Only then will we try and get as many of the holding queue through for a photoshoot as we can and we may bot be able to accommodate everyone waiting in line.
Please respect the Photoshoot Staff and guest at all times.
If you paid on-line, you will need to have your printed ticket for your photo op. This can be printed out or be on your phone.
Photos are available for pick up within minutes of your photo being taken.
The base price of a photo op includes up to 2 persons maximum (Adults or Children). You will need to purchase a photo op ticket per limit, so if there is a limit of 2 per photo op ticket and there are 4 of you, then you would have to purchase 2x photo op tickets.
There are no cameras, mobile phones or video recording devices allowed in the photo op area, other than our photographers equipment.
Please let our photo op line staff know if you or someone in your care has special needs and we will be sure to help you out.
The best way to avoid missing out is to purchase your photo ops online prior to the show. If you wait to purchase your photo op onsite then you run the risk of it being sold out. Once a photo op session is sold out, we are unable to sell more tickets. IF time permits and there is allocation available we will have a queue for orders, you can pay by cash or card.
This will only be available if there is time available.
The most secure way to ensure you get a photo shoot with the talent you wish is to buy a ticket online.
The photo ops move at a very rapid pace, so if you have an idea please be ready when it is your turn and please do not try to be too elaborate. We do not guarantee the celebrity guests will do able to fulfil your request or there will be time for special requests.
Please be sure to follow directions given to you by the photo op crew. Have your photo op ticket out and ready to hand to the attendant. There is a designated area to place any items you do not want in the photo with you. Any items you take into the photo will need to remain in your hands during the photo. Also, due to space constraints, only fans who are in the photo or parents of fans in the photo are allowed in the photo op area.
It is your sole responsibility to look how you want to look for your photo. The guest cannot return to the photo op area for retakes, so before you arrive for your photo op, please make sure that you appear how you would like to present yourself for your photo.
The photographer will take a few photos to try to catch things like closed eyes before you leave the photo shoot area. Only in the event of closed eyes, do we automatically offer you a retake. If we do miss catching your closed eyes (or are absolutely dissatisfied with your photo), please let us know immediately on picking up your photo so we can get you back into the booth before the talent leaves.