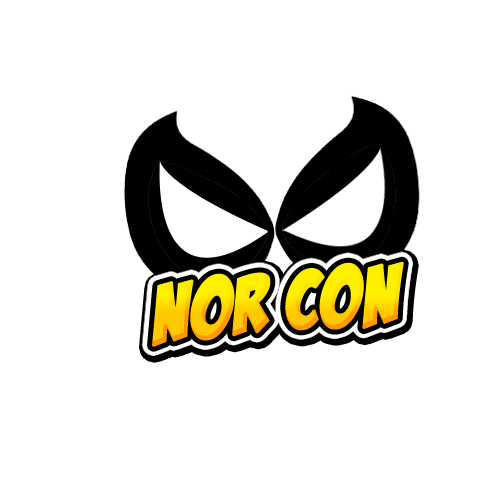 THE NORFOLK TV, FILM & COMIC CON
TO GET YOUR COSTUME READY!
WELCOME TO
If you love your Batman, Iron Man, Dr Who or any other type of complete "Nerdity" then this is the place for you. NORCON has previously been voted among the UK's top 10 Comic Cons by arts and entertainment guide 'The List'. We are exceptionally proud that our hard work and passion has been recognised. We have worked hard on our reputation and our credibility. Described by 'SciFi Now Magazine' as, "..probably the friendliest convention on Earth".
With displays, exhibits, celebrities, talks and loads of traders from across the galaxy selling everything from clothing and other merchandise to unique, bespoke cosplay accessories.
Come along and soak up the geeky goodness that is NORCON.
Who will you bump into? It may be the Daleks, R2 D2, Iron Man, who knows? It could be Disney Characters, it could be Zombies…. Just come along and embrace your inner geek!
NORCON also supports various charities and every year we randomly select a charity that we support and help in some way.
Now we are having another whole weekend of wonderful cosplay, guests, traders, stage talks all in a family friendly atmosphere and held at the Norfolk Showground Arena on the 28th & 29th September 2024.
WHAT'S ON @

NORCON
A full weekend awaits you with vehicles, props, groups and much much more on display, here is just a selection of 'What's On'.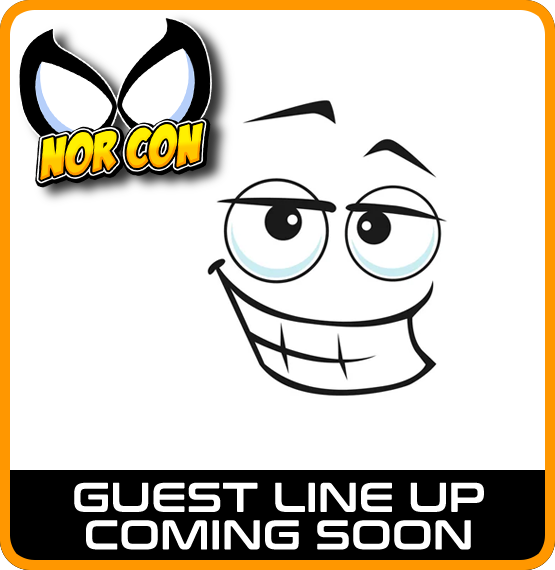 TV & FILM GUESTS
Come and say hello in person to your favourite TV and silver screen characters. As we get closer to the show, more stars get announced.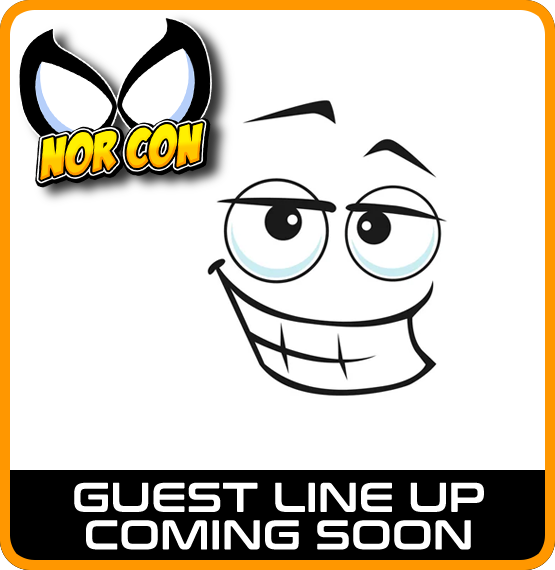 SHOW OFF @ THE
NORCON

COSPLAY
If you've ever been to a previous NORCON show, you'll know that COSPLAY is a BIG feature.
You don't have to be in costume to attend NORCON but you'll have much more fun if you do! As an extra incentive to make the effort to COSPLAY, we have our infamous COSPLAY COMPETITION for the kids and adults with competition prizes for the best COSPLAYER.
Unleash your inner geekness and show off your costume to an arena of minded people.
COMIC ARTISTS
Take a stroll down Artist Alley and see some truly talented people drawing, sketching and painting some of your favourite characters.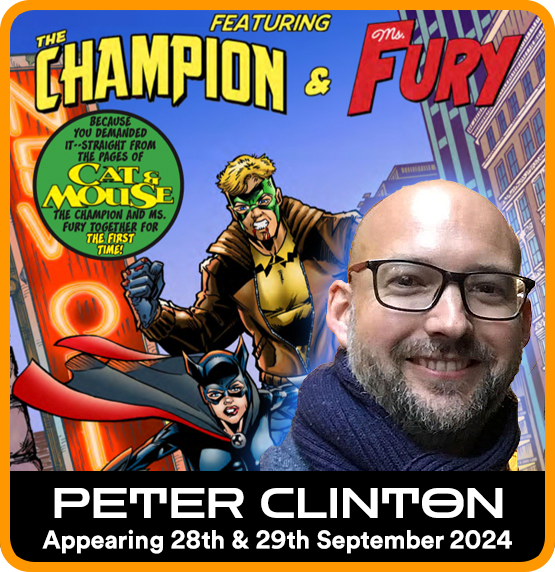 PETER CLINTON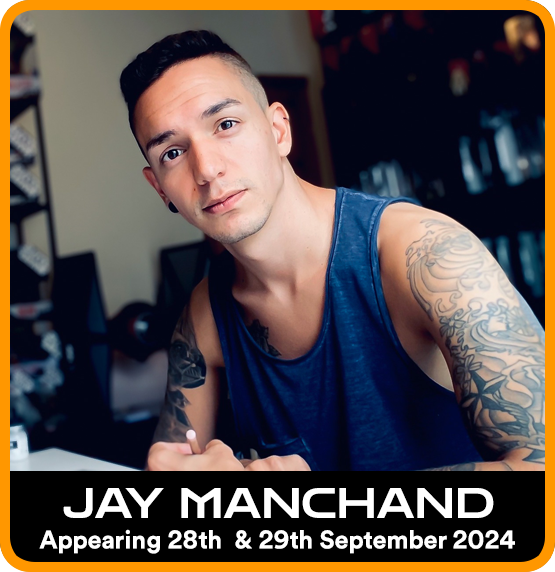 JAY MANCHAND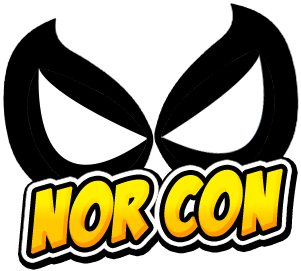 OUR CHOSEN CHARITY
THIS YEAR!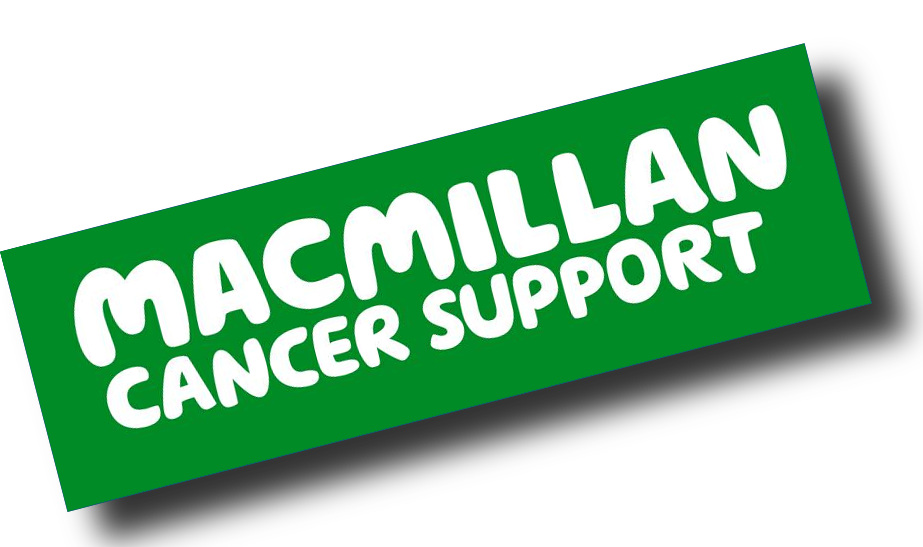 STEVE PORTMAN
24th September 2022
Brilliant day out great staff, nice community and the best stalls and celebs has everything I ever wanted in a Con
KEVIN BROWN
24th September 2022
Really enjoyed ourselves today at Nor-Con. I bought my 2 nephews for their first every visit and they couldn't stop talking about it. The Cosplay outfits were amazing, great venue and a nice selection of stalls. They already want to come back next year lol 🤣
DEREK MOSS
25th September 2022
This was an awesome convention! It was smaller but still packed with a great deal of fun. Theattendees had some of the best cosplay I've ever seen also! You will be able to see some favorite and famous creators and actors as at the bigger conventions in the States; however, it will be much more intimate.
PAULA LANKESTER
26th September 2022
Thank you Mark and all the team for a fantastic weekend you put on a fabulous spectical.
Paul Mcgann and Julian Glover were such lovely entertainment and approachable gents, Paul and Terry were very good together also. All the guests were interesting.
Lovely friendly event as always.
Fabulous weekend well done all. Just the boost I needed.