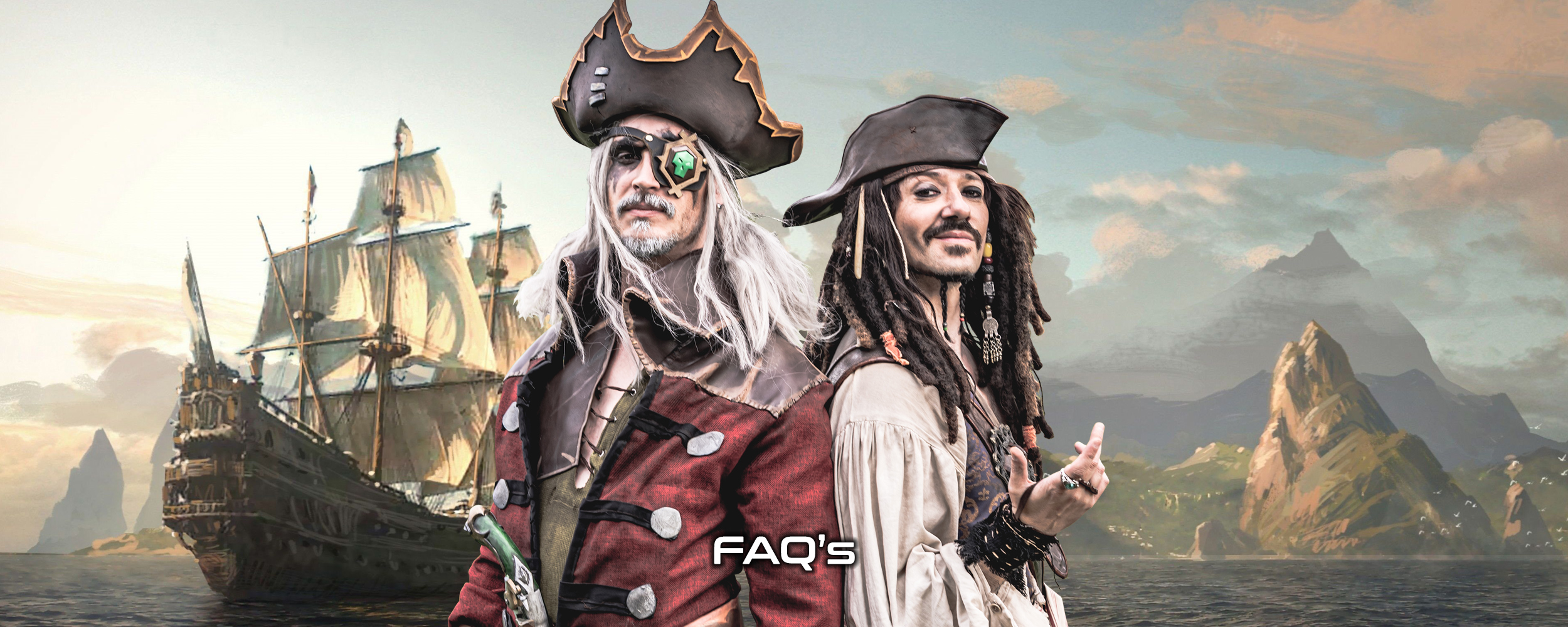 IMPORTANT:
Here you will find a lot of your burning questions answered. Please check here before emailing us.

Please note that when purchasing a ticket you are agreeing that you have read and understood and accepted the articles on this FAQ page.
SATURDAY OPENING AND CLOSING TIMES
Early Admission – 09:30
Standard Admission – 10:30
Show closes 17:00
SUNDAY OPENING AND CLOSING TIMES
Early Admission – 09:30
Standard Admission – 10:30
Show closes 16:00
This is a ticket only event. We control numbers into the event so that its never over packed or over crowded, it makes for a better experience for everyone.
You can still purchase ticket(s) online ON THE DAY if you like via your mobile phone, Pad or Online. You can even book your tickets (subject to availability) whilst queuing to get in but we do advise booking your tickets early to avoid disappointment. As long as we have ticket availability for the day you want to attend, you can get a ticket to get in. In fact, its actually cheaper to buy a ticket online than the previous pay on the door system.
So technically, YES you can pay on the day, you just book your tickets online via your mobile, laptop, tablet and get your tickets that way (subject to availability).
All children under the age of 14 must be accompanied by an adult.
Children over the age of 14 can attend at the parent's discretion. It is a very busy event and we cannot accept responsibility of every child.
Children aged 5 years and under go free and will not need a wristband or ticket as they should be with parents or minders at all times.
There is lots to see at NORCON, from exhibits and displays to vehicles and costumes and cosplay, demos, body painting and a lot more.
Please be aware though that even though you may meet a Disney Princess or Iron Man, some of the costumers and cosplayers that attend may have costumes that are a little intimidating or scary to younger children or people of a sensitive nature. We also have Body Painters at the venue displaying their craft. There is plenty of room though to move away.
Please note, we have a NO Refund Policy in line with most other UK conventions for instances outside of cancellation of show or movement of show to a different venue. All visitor and dealer transactions are final. This includes not being able to attend due to a communicable disease such as Covid-19.
Your consumer rights in regards to refunds at conventions are explained by visiting this link: Click here for your rights to a refund
There are NO cash points on site. There is a Cash-point located at The Showground Pub opposite the event location and also a cash-point at Sainsburys which is situated on the Longwater Trading Estate directly opposite the Royal Norfolk Showground. Some traders will have the facility for you to pay via card for any purchases. Traders do tend to use contactless payments.
PLEASE ensure you bring enough money with you for your visit.
We can check your online ticket purchase as long as you have a valid form of ID showing your name and address used to make the booking.
Please also check the Ticket Help for more information.
Yes – you will be issued with a unique coloured and printed wristband that you must wear at all times in order to regain access to the event. The wristband MUST be visible at all times.

Wristbands will be checked by Security ANYONE found to be using incorrect or tampered wristbands to gain false access to the event will be BANNED permanently from all future events.
NO – you will need a valid entry ticket to enter the event. Photoshoot tickets will NOT give you entry access to the event on their own.
Yes there is ample parking at the event location. What's even better – it's FREE!
NORCON Comic Con welcomes all guide and assistance dogs. Guide dog and assistance dog owners have important rights under the Equality Act 2010 meaning assistance dogs are entitled to enter establishments where the general public are admitted. No other dogs or pets are permitted in the venue.
We understand that some people with a disability may require a carer to attend. Therefore we allow carers free entry when accompanying a disabled person as long as they meet the criteria below. 
IMPORTANT: All children under the age of 14 must be accompanied by an adult – in this circumstance, as an adult must be present, there will be no necessity for a carer pass to be issued.
Eligibility to apply for a Carer Pass is set out below; receipt of any other disability or age-related benefits, pass or permit which is not specified in the eligibility criteria cannot be accepted when applying for carer pass.
PIP (Personal Independence Payment)
DLA
Letter from a medical professional, including a doctor's note or a letter from an occupation therapist
Carer's allowance
War Pensions Mobility allowance
Blind or partially sighted registration certificate (BD8 or CVI certificate)
A personal letter from the GP, community nurse or social worker
Benefit award letters
Copy of a blue badge (we would need to see both sides)
Documentation should be dated within the last 12 months, documentation dated later than this may be rejected.
We will also do our very best to make sure that disabled people are escorted to the front of any queues or have priority seating for stage talks etc but please be aware that this is not always possible.
As we are exceptionally busy setting up the show in the week leading up to NORCON, the applications for carer passes will cease 1 week before the event. No applications for carer passes will be accepted after this date (Friday 13th September 2023)
To avoid the carer pass system being abused, all carer discount codes will be flagged on entry and you may be requested to supply appropriate identification and documentation.

Please fill in the form on our carer ticket application page.
We have wheelchair and scooter friendly ramp access to the venue.
The event arena has toilet facilities for Disabled persons and is completely on a level surface.
Dealer stalls and exhibits will be spaced out to allow easy access.
There will be a dedicated parking area for Disabled Blue Badge holders.
Sometimes it can all get a bit overwhelming or loud at a Comic Con.

We do have a dedicated Quiet Area (opposite the food area outside) with a registered Assistance dog and their owner who will will be only too happy to help if everything gets a bit too much and you need to take time to step back and regain yourself.

There is a also a lot of open space outside and a picnic area with seating and access to food and drinks from our vendors for you to use to relax a little and take a little you time.
NO smoking, Vaping or Alcohol is allowed inside the venue under any circumstances.
Yes you can but please let us know first if you are bringing a Remote Controlled or driveable droid/motorised prop to NORCON.
If a costume is bulky and made of hard materials or includes parts outside of usual human dimensions you must have at least one person with you as a spotter.
For driveable or Remote Control droids you will need to show your PLI (Public Liability Insurance) and also provide a "spotter" to assist you whilst out and about.
You will NOT be covered under any NORCON Insurance.
There will be a wide range of food and drinks available to purchase at the event. We have outdoor vendors that will provide food and drinks and a seating area outside.
We will not allow any food or drinks to be brought into the venue unless for medical reasons.
If you have a medical condition that requires food or drink to be taken at regular intervals this will be allowed.
Drinks must be in a sealed container, flask or plastic bottle, NO glass bottles.
No open cups are allowed.
No food from the exterior food vendors is allowed inside the venue.
There is drinking water available via the WC areas on site and in the venue where you can refill water bottles.
We will not allow any exterior food or drinks to be brought into the venue.
Yes – this is subject to inspection on arrival at the show . Any hard or sharp objects/weapons will not be allowed into the event and will be removed upon your arrival until you leave the event itself.
Please see the cosplay page for rules.
The beauty of NORCON is that you can pretty much come dressed in whatever character you like as long as it is not political, sexually explicit or religious. We have a fantastic and diverse amount of visitors who make some truly awesome costumes. We never really know what we are going to get until the day.
Please be aware that even though you may see various fun cosplayer costumes such as MARVEL, DC, DISNEY and similar costumes, "some" cosplay costumes may be a little intimidating for younger children and people of a nervous disposition and we ask that appropriate adult, carer discretion/supervision is advised.
We also have a professional body painters area. These artists will be exhibiting their talent on the day with live body painting. Some bare skin will be on show but there will be no full nudity.
Absolutely not!  We have an official photographer who is insured to use a drone for our purposes ONLY. 

Anyone operating a drone unofficially at the event will be asked to shut it down immediately and it will be confiscated by Security till the end of the event.

DO NOT BRING A DRONE!
Most of the people in costume or cosplay will happily pose for a photograph if asked nicely. We have a "COSPLAY is not consent" policy
PLEASE, as a matter of courtesy, be polite and ask them first if it is OK to take a photograph. We ask that you respect their decision.
NORCON Events Limited are not responsible for any photographs taken at the event by third parties and where they are used or published.
Yes, we have our Adult and Kids Cosplay Competitions on both days at NORCON. This is limited to 50 entrants per Competition as we simply do not have the time available to cater for more so it's first come first served. You can sign up in the main Arena at out cosplay registration desk situated near the main stage.
Kids Cosplay Competition. Ages 3-13 years , Suitable geeky goodies for 1st, 2nd and 3rd place.
Adult Cosplay Competition for 14 years upwards – We have Prize pack ups for 1st, 2nd and 3rd place.
Please see the COSPLAY page for all rules and conditions.
Yes you can use your own camera or phone to take a picture if the Celebrity does not mind. Some celebrities may charge for a "selfie" or decline, please respect the guests decision on this. Charging for selfies is now an accepted practice at events.
Some guests may offer a "Combo" deal where you pay a reduced amount for an Autograph plus a Selfie.
We will have an area where you can have your photograph taken professionally with a celebrity for an additional cost. This is usually the best option should you require a professional photo of your day at NORCON with your favourite guest(s).
Book early though as these often sell out.
No, you do not have to pre-book or pre-order autographs. It's a simple case of turning up on the day, finding the guests you would like to meet and joining the queue to be seen.
Guests will be charging for autographs, this also entitles you to a free printed image which the guest will sign for you unless you have a personal item you would like signed such as a DVD or poster. Signings are limited to no more than 5 autographed items at any one time and payment is required "per autograph". If you want more signed then you will have to rejoin the back of the queue.
Guests may charge for "Selfies", Some guests may offer a "Combo" deal where you pay a reduced amount for an Autograph plus a Selfie.
Other guests such as artists and writers/authors may not charge for autographs but may charge for requests such as sketches/prints/books on the day.
Please note that it is generally the artist/celeb that dictates the price of a signing and not NORCON.
All guests can appear at various times, they will break for lunch but we keep things staggered. Most will attend all day, but if a guest will be appearing between a certain time frame we list that on the website before the event itself.
Please be aware though that Celebrity guests may have to leave early to catch transport to get home and that their appearance at NORCON is subject to work or family commitments of which we have absolutely no control over. We will do our best to try and keep you informed and strongly advise you keep checking the website for updates.
Unfortunately we have no control over the guests schedules at all. Any guest cancellations will be announced on the NORCON website as soon as we know about it and as soon as we have exhausted every possibility of getting them to the event and confirmed 100% that they cannot attend.
We do clearly state that all guest appearances are subject to work and family commitments and may change at very short notice. We will do our best to try and keep you informed and strongly advise you keep checking the website for updates.
Payment can be made via our secure online booking facility in the traders section of the website.
Yes – we have professional security at the event. The security staff are also medically trained. We will have car park controllers on site to direct you as you enter.
We will also have professional Medical support at NORCON. A First Aid Station will be located in the MAIN FOYER
NO – we will not tolerate the handing out of flyers, advertising material, promotion of other events or anything else at the Event venue.
Anyone found handing out flyers for similar events or promoting a business or other event without prior authorisation will be evicted from the event and escorted off the premises by event security.
NORCON operates a zero tolerance for bullying or what is deemed by the organisers to be inappropriate behaviour towards our staff, exhibitors, guests and attendees.
The organisers decision is final and offenders will be removed from the location by Event Security and will not be allowed back into the event or banned outright from any further NORCON events. There will be NO refund or appeal.
The organisers reserve the right to refuse admission at any point.