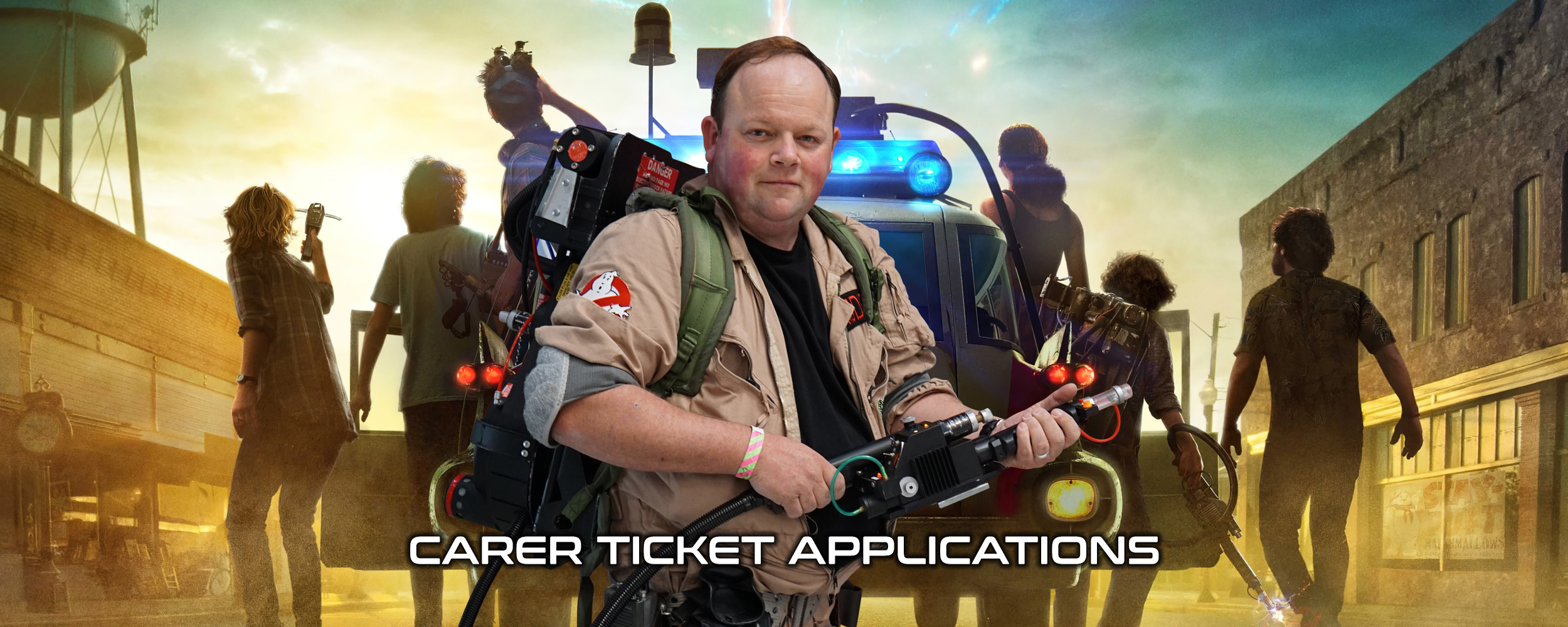 APPLY FOR A
NORCON

CARER PASS
We understand that some people with a disability may require a carer to attend and assist them throughout their visit at NORCON. 
Therefore we allow carers 1x free Adult standard entry ticket entry when accompanying a person with a disability over the age of 14 years and subject to the criteria below.
The named person on the application with the disability must purchase a full value ticket to get entry, the free CARER ticket will only be issued for the carer.
Eligibility to apply for a Carer Pass is set out below; receipt of any other disability or age-related benefits, pass or permit which is not specified in the eligibility criteria cannot be accepted when applying for carer pass.
All children under the age of 14 must be accompanied by an adult – in this circumstance, as an adult will be present, there will be no necessity for a carer pass to be issued.
---
You'll need to provide proof of eligibility for the ticket(s) requested, per the criteria below. Documentation should be dated within the last 12 months, documentation dated later than this may be rejected.
PIP (Personal Independence Payment)
DLA
Letter from a medical professional, including a doctor's note or a letter from an occupation therapist
Carer's allowance
War Pensions Mobility allowance
Blind or partially sighted registration certificate (BD8 or CVI certificate)
A personal letter from the GP, community nurse or social worker
Benefit award letters
Copy of a blue badge (we would need to see both sides)
---
We will also do our very best to make sure, upon request, that and person(s) with a disability are escorted to the front of any queues or have priority seating for stage talks etc but please be aware that this is not always possible.
Once you have registered and been approved for your carer pass you will be contacted by us. You will need to provide details of an adult ticket you have purchased for the person with the disability. We will then forward you a Carer ticket to the email you used to place your order.
To avoid the carer pass system being abused, all carer discount codes will be flagged upon entry and you may be requested to supply appropriate identification and documentation.
Anyone found to be abusing this system will be refused entry and asked to leave the event with no recourse or refund.
IMPORTANT:
As we are exceptionally busy setting up the show in the week leading up to NOR-CON, the applications for carer passes will cease on Friday 20th September 2024.

No applications for carer passes will be accepted after this date.
---
Using this form: